Irish Drug Delivery Network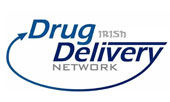 Permanent URI for this community
The IDDN is a network of scientists led by David Brayden, Professor of Drug Delivery at UCD, advancing research efforts to replace injections with oral and inhaled versions of biotech molecules (e.g. proteins and gene-based medicines).
Professor Brayden leads a team of scientists across four academic centres: the UCD Conway Institute, and the Schools of Pharmacy in Trinity College Dublin, Royal College of Surgeons in Ireland, and University College Cork.
The cluster provides research solutions for academia and industry in the field of drug delivery.
Please visit the official web site for more information.
Collections of this Community